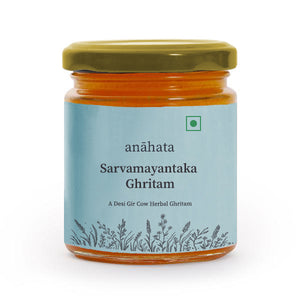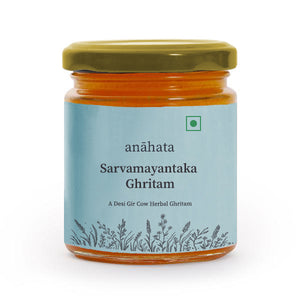 On Sale
Sarvamayantaka Ghritam
Reduces Vata due to chronic illness,
Pain in whole body, joints, bladder region, back.
It is used in Ayurvedic treatment of gout, Parkinson's disease, neck stiffness, locked jaw, paralysis, thigh cramps,muscle cramps, liver diseases, dyspnoea, asthma, chronic bronchitis, vaginitis,pain in urinary bladder region,abdominal pain, pain in chest, in all types of fevers. In all conditions, as a general adjuvant.